£195 | 2-3 hours
We're all looking for the perfect perch. If you've been suffering from saddle discomfort, but don't know where to start the search for your ideal saddle, get in touch and we can guide you through the process.
The process will take into account more than just choosing saddle shape. First and foremost we must ensure your overall position on the bike is correct. For example, if your seat height it too high, whatever saddle you test will always feel uncomfortable. By addressing your position first, acknowledging your riding style, flexibility, stability, strength, asymmetry and any old injuries which may impact on your saddle experience, we can provide a much more objective way of choosing a saddle.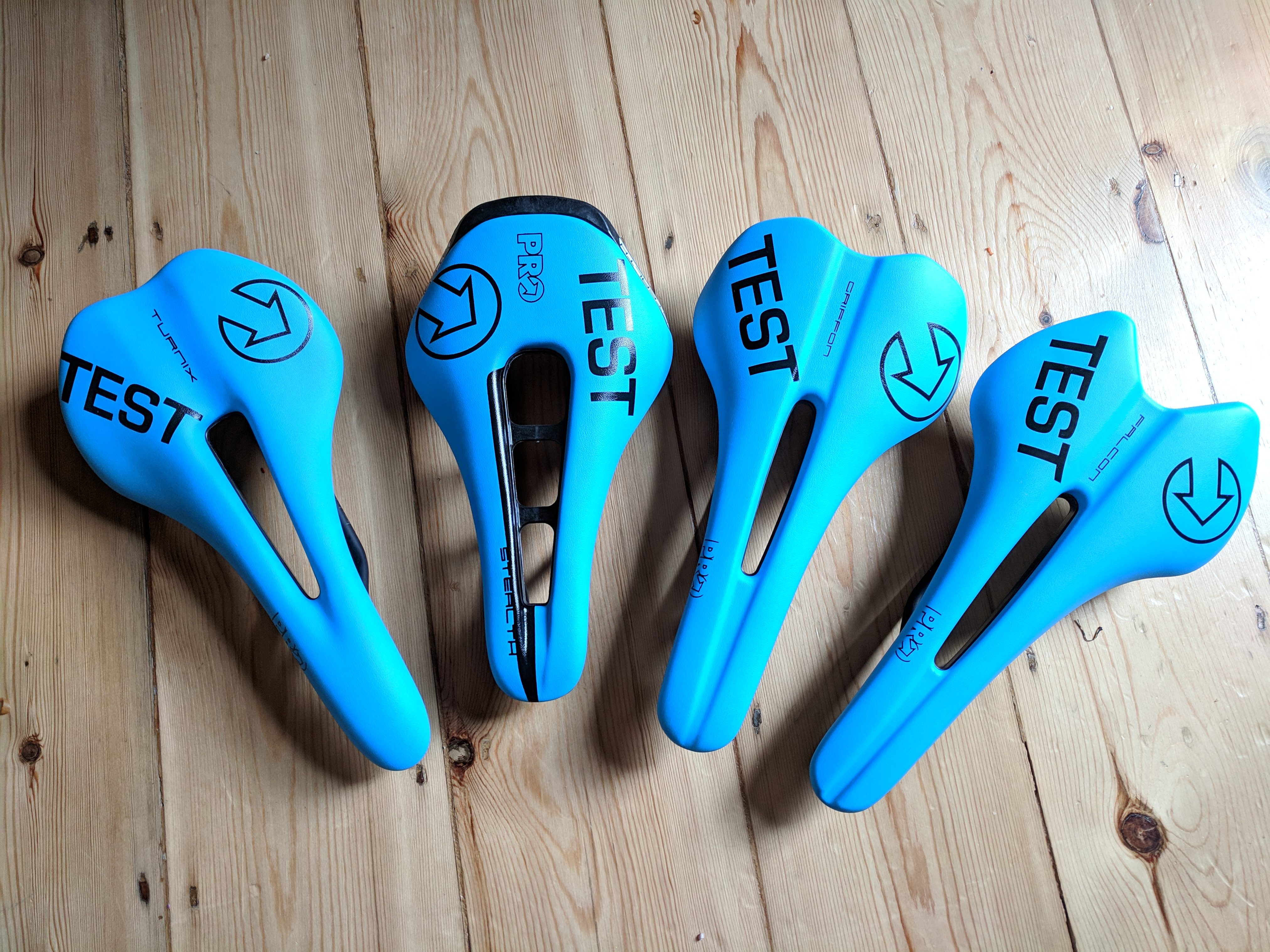 We keep a library of test saddles which you can borrow. We hold numerous different saddles from different brands including Selle Italia, Selle SMP, Selle San Marco, Specialized, ISM, Fabric, Ergon, PRO and Prologo.
Saddles come in all different shapes and sizes which we can match to both your body shape and riding style. However we acknowledge choosing a saddle is a very personal experience. This is an continuous project so we'll be adding more and more saddles to our library over time, to provide you with even more options.
Once you, chosen a saddle, you can take a test saddle away with you* and ride it for 30 days to see if it performs well out on the road. If you like the saddle, we can help purchase one for you through our trade accounts, or you are welcome to try another saddle.
*Test saddles are subject to a fully refundable deposit when taken out for a testing period.
Ideal for:
– Finding the right saddle objectively
– Checking the source of saddle discomfort
– Optimising saddle position for your riding style
– Peace of mind by testing over a 30 day period
Includes:
– Road, MTB, Triathlon & TT specific saddles
– Interview and initial assessment
– Explanation of saddle design types and function
– Dynamic fit & video analysis
– 30 day trial period on the road
– Buying advice and sourcing