How To Buy A Bike The Right Way
Cut Through The Mis-information & Marketing Hype With This Simple 5 Step Method
So, you want to buy a new bike? Cool! Whether you're a kid at Christmas and you've just unwrapped your first BMX, or you're a more "mature" cyclist making your next big purchase to add to your already expansive bicycle fleet, there's no other feeling quite like the excitement of "new bike day".
But how we purchase our bikes, and the cycling retail landscape in general has changed dramatically, especially in the post Covid world that we now occupy. Gone are the days whereby you would walk into your local bike shop and see a floor full of bikes that could be test ridden before you made a purchasing decision.
Many manufacturers and retailers are moving to online / direct to consumer business models which basically means you're often buying blind. Would you spend potentially £10k+ on a car without at least some information / knowledge about its suitability for you first? Of course not! So why do that with a bike?! 
How can we make sure that all the hard-earned cash that goes into a new bike purchase is indeed money well spent? Fear not, for below you are about to be enlightened with the knowledge of how to buy a new bike the right way in 5 simple steps!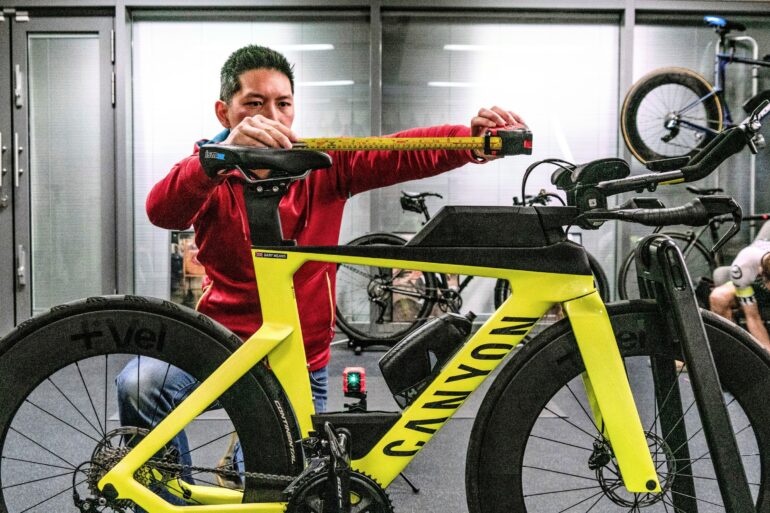 ---
Step 1: Know thyself.
This is a seemingly obvious, but often overlooked element of buying a bike. What type(s) of riding do you like to do and what is it exactly that you'd like your new bike to do for you?
This on the face of it seems like a very simple question with a few potentially straightforward answers. Do you want a road bike, a gravel bike, a triathlon bike or mountain bike is likely what springs to mind here. Let's say, you're looking to purchase a new road bike, what type(s) of road cyclist do you identify as / relate to the most? Are you looking for a bike to compete in crit races? Maybe you're more of a long distance / endurance aficionado or you want to enjoy a ride to the cafe with your mates on a Sunday? Cycling is a broad church (which is the beauty of it!) so it makes sense to ask yourself "what exactly do I want my bike to do for me?" before even thinking about what potential tool might be best to do that job. 
The second (and perhaps less fun) element to the pre-bike buying "know thyself" inner reflection is more about you than it is the bike… make an honest assessment of yourself as a cyclist.
By this, I mean ask yourself questions like "are there any limiting factors about myself as a cyclist/athlete that would potentially limit my enjoyment of the bike I want to buy?" or another, more blunt way to frame it might be "Am I looking at buying the bike I need or the bike that I want?"
Taking a more objective view on what purpose a new bike needs to serve and asking yourself the hard questions about your current abilities / time to train and perhaps your willingness to do the less exciting things required to improve (gym work / stretching / sleeping more / slowing down etc) in order to get the most out of yourself and your new bike can often save you from making a potentially poor bike buying decision.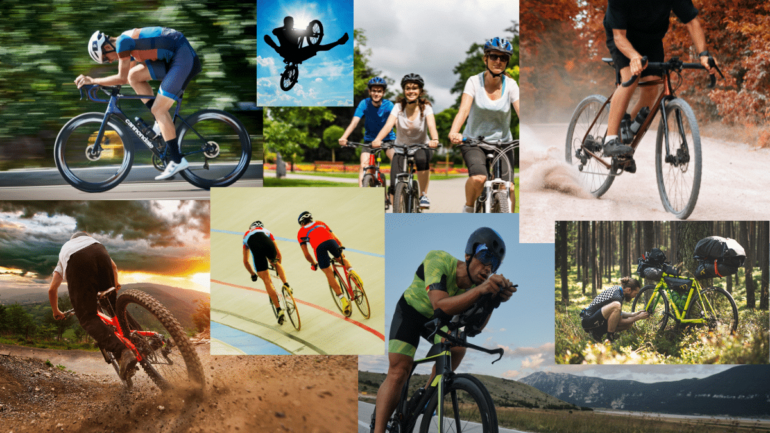 ---
Step 2: Acquire as much impartial knowledge as you can.
As we know, knowledge is power. The more informed you are, the better purchasing decisions you're likely to make. We tend to make bike purchases more with our hearts than with our heads (gross generalisation, but let's be honest here…) but this can often lead to an unsatisfactory riding experience in the form of pains, discomforts, poor suitability for the intended type(s) of riding we'd like to do… the list can and does go on.
Bike manufacturers and bike shops exist primarily to sell you things and unfortunately don't always have your best interests at heart. Influencers and Youtubers also aren't entirely impartial either and make a living from pushing products to their audience that they're paid to say is great, no matter how "genuine" they seem to be. At the end of the day, it's business. 
So, what's the best way of acquiring this shield of knowledge that protects us from the Sith of the bike industry that are after your hard-earned cash? Well, there are a few ways…
Seek several differing opinions about a particular bike / product that you're considering and get these from a variety of places, not just Google. The best way to create an informed opinion for yourself is to view something from many different perspectives. Seek out sources that you'd wouldn't normally reference and see what their opinions are. They might highlight something you hadn't considered.

Ask around – does anyone you know (or your mates know) own the same bike you're considering purchasing? What has their experience of owning that bike been? You'll likely get a more honest appraisal from someone who's actually spent their own money on something.

If you're making a purchase from a shop, make the effort to visit a few different dealers and see which ones you have a rapport with and who offers the best service, NOT just the best price. Bikes are becoming more and more complicated, so having the backup of a reputable shop that is invested in its aftercare is worth its weight in gold. Integrated cabling looks cool and hydraulic disc brakes / electronic groupsets etc are fantastic but gone are the days where you can change a headset bearing on your own in your shed in 3 mins!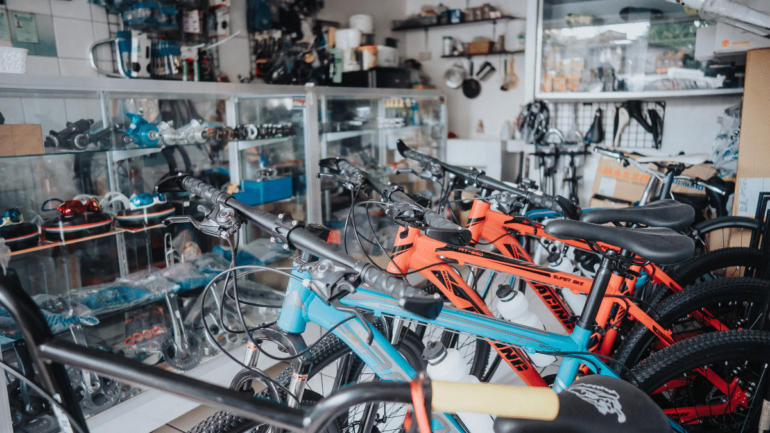 But how do you find out things like if the stock 172.5mm crank is optimal for you?
Is there a potentially better option?
What stem length do you need?
How wide do the bars need to be and how many spacers do you need to run?
Is the sock saddle that comes with the bike going to be comfortable?
Heck, is that Tarmac SL7 that's a "great deal" even remotely in the right ballpark for what your body needs and the type of riding you want to do?
All these questions, and ones that you didn't even know you needed to ask can be answered in the following step…
---
Step 3: Get a bike fit from a reputable and impartial bike fitter.
The only way of knowing if that fancy new bike with the cool looking integrated handlebar/stem that is only available for purchase online will work for you or not is to get a bike fit on a fully adjustable fitting rig.
A competent and impartial bike fitter will be able to test multiple different positions with you and guide you through the process of what potential ramifications certain positional configurations may have for you as an individual. A bike fit should never be a direct prescription, but a collaborative process whereby the fitter and rider are equally invested in the best possible outcome.
A good fitter will guide you through the process, highlighting potential sticking points so you can make your own, better-informed decisions knowing that you've tested all of the variables. Ask around for recommendations for bike fitters in your area (or further afield) and don't be afraid to communicate with a fitter before committing and booking in – after all, you want to make sure that you are picking the right bike fitter for you as not all bike fitters are the same!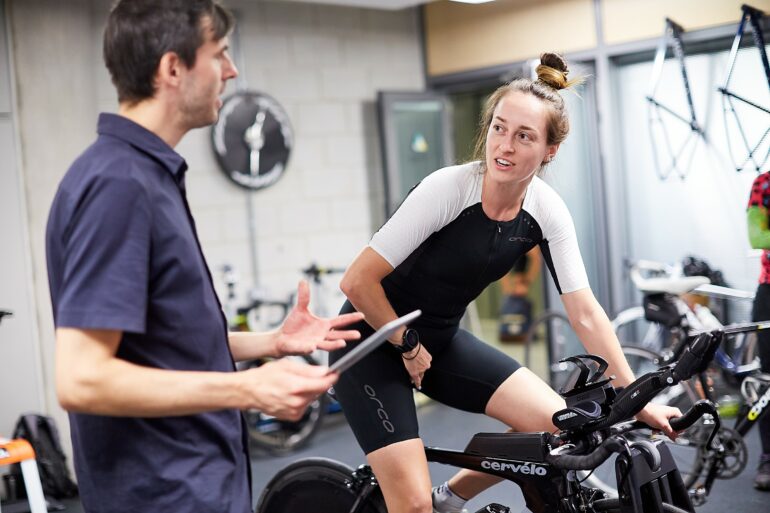 Once you've been through a rigorous process of comparative testing during a bike fit, you then should be armed with detailed knowledge, information (in the form of a written report and at the very least a recommended range of frame stack and reach values, as well as recommended seat tube angle range) and most importantly confidence to make better purchasing decisions for yourself, knowing you have the backup of your fitter to be a sounding board to ask any questions before you commit to a buying a particular bike.
A CAD drawing of the bike is also a very useful tool, not only to visualise how your position will translate onto the bike in the real world, but also to assess the potential longevity of the bike – as in, how much adjustability it has to modify your position as your body changes and if needed, it's very useful in shooting down any potential misinformation / dirty sales tactics from disreputable or uninformed retailers that might try to sway you in the wrong (for you at least) direction. It does happen!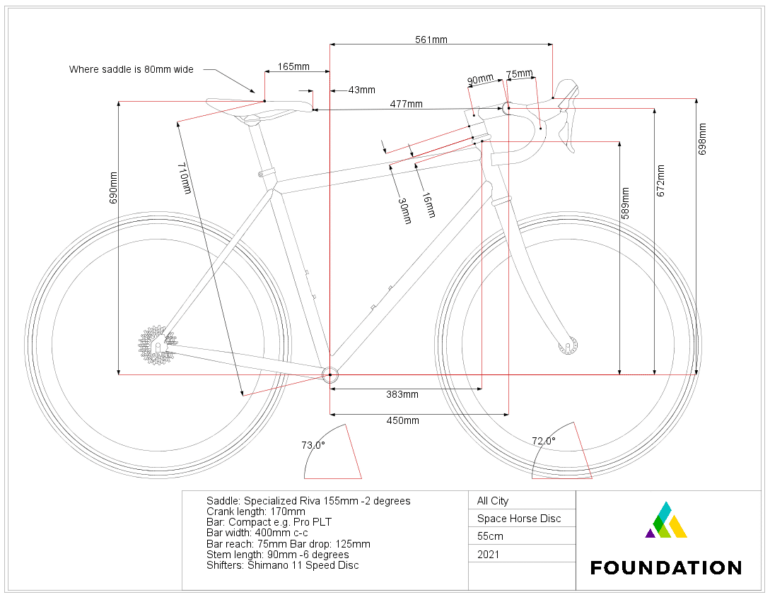 ---
Step 4: Make the purchase!
Now comes the fun stuff! You've taken an honest look in the mirror at what you need from a new bike, gone on a fact-finding mission, have gone through a rigorous bike fit process with a reputable and impartial fitter and have found a bike that fits you well, is appropriate for the task(s) it needs to perform, looks cool, has some adjustability to provide longevity and is within your budget.
Now what? Well, now's the time to look at all the fun stuff that buying a bike; groupsets, frame colours, wheels, tyres etc. basically the spec of the bike. You'll likely have some fit parameters to consider when making decisions about the spec of your bike, but so long as you're hitting the require dimensions / specifications as far as the contact points (or what allows the contact points to be placed where they need to go) are concerned, you've pretty much got free reign otherwise. 
This is where communicating with your dealer, whether that be online or through a bricks and mortar store, to spec the bike up before you commit to a purchase will ensure that you're getting the correct bike, that fits you as best it can and for the best price can pay dividends. It's a buyers' market right now, so start a dialogue with your dealer. If you need a crank length or handlebar / stem change, can they help you with this and build the bike to your exact specs? Maybe they can offer a part-ex on new parts?
Don't go straight in and try to beat them down on price and then expect them to bend over backwards and accommodate every request you have – approach it openly and reasonably and you're more likely to get what you need at a fair price. After all, it's in your own interest to stay on the good side of your local bike shop and not beat them into submission… bottom bracket and headset bearings don't last forever you know!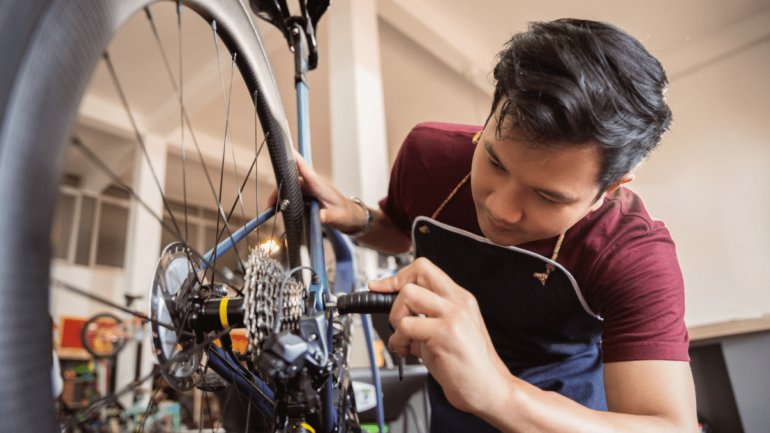 If you're buying from a well know, German, direct to consumer brand and you know that the stock spec of the bike you want doesn't come with the correct proprietary / integrated handlebar and stem combo, email their customer service team to see if there's anything that can be done to get the bike closer to your ideal fit. Sometimes a brand might be willing to sell you the appropriate bar/stem combo and then reimburse you upon receipt of the stock part(s). With things like cranks, this won't be possible, but we've heard of it happening with handlebar configurations. If you don't ask, the answer will always be no.
---
Step 5: Take your new bike back to see you fitter.
You've come this far, so now is the time to get back in touch with your bike fitter. Having made a (hopefully!) considered purchase and made sure that all the necessary recommended contact points have been installed to your new bike – correct crank length / handlebar / stem / seatpost offset / saddle / new shoes etc, now is the time to make sure that the bike is set up as you and your fitter intended it to be. This is to ensure that you are riding and testing the position that was agreed upon by the end of the initial sizing session. All too often we hear from people who have purchased bikes based on good information and they describe the feelings of dismay and disappointment when the bike doesn't feel quite right on the road or is causing pain and discomfort.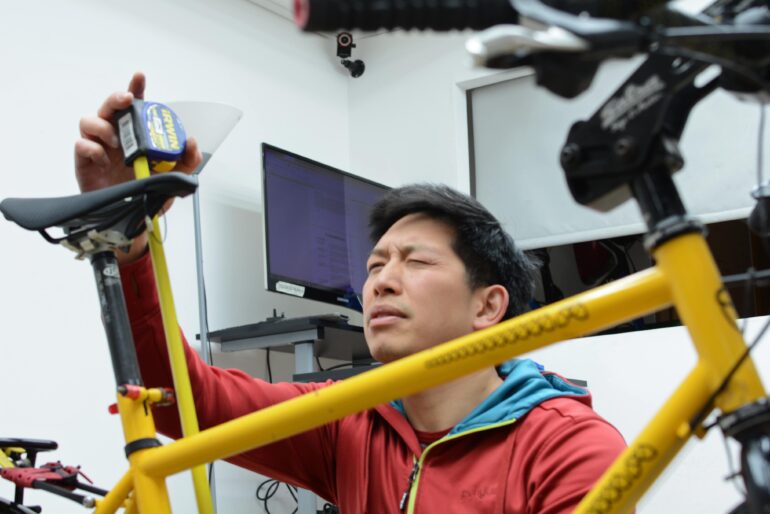 We often see bikes come back to us after an excited purchase that have been "set up to the exact fit measurements" by a shop, only to find that incorrect components have been installed (a classic is correct handlebar width but forgetting about specified reach and drop!) or that the bike hasn't been set up correctly.
Common things to look out for are shifters have been poorly fitted relative to the handlebar, saddle position incorrect as a result of not measuring correctly or not considering the necessary seatpost offset, not checking the stem angle as well as the length, not checking the required number of spacers needed at the front end, using technology such as Retul to check measurements rather than referencing a CAD drawing with a tape measure and a laser if it has been provided… The list goes on and on. 
By returning to see your original fitter when you have taken delivery of your new bike, you can make sure that the position you're riding is the position that you intended to be riding in the first place. That way, it's possible to be far more specific with diagnosing any potential issues that may occur down the line based on rider feedback.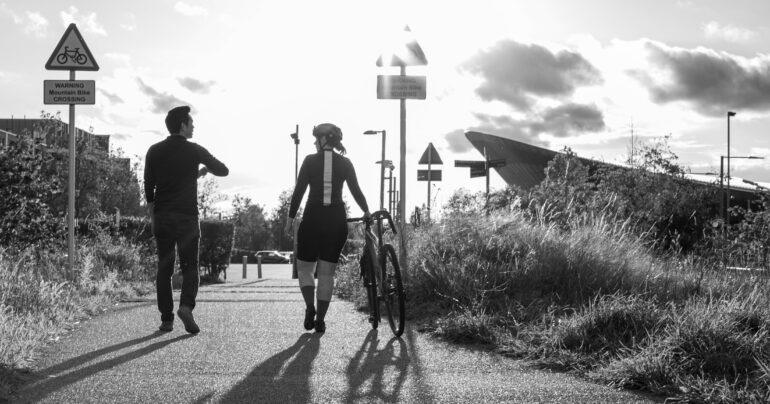 Now you're armed with a wealth of information on the how of bike buying in an ever-changing cycling retail landscape, we hope that this will allow you to make far more informed purchasing decisions going forward, making sure your hard earned cash gets you the bike that you'll not only enjoy riding, but that keeps you healthy and on the road.
If in any doubt however, you can't go wrong with the Fit Before You Buy approach.
---
If you've made it to the end of this article, thank you for sticking it out and we hope it's been useful for you!
Got fit data already but don't know how to use them? Then check out this article.
If you have any questions on your bike buying journey get in touch, we're always an open door and there's no such thing as a silly question.
To learn more about our Fit Before You Buy sessions simply click the link below.